Proposed BMHA Board Prairie Thunder Integration
---
---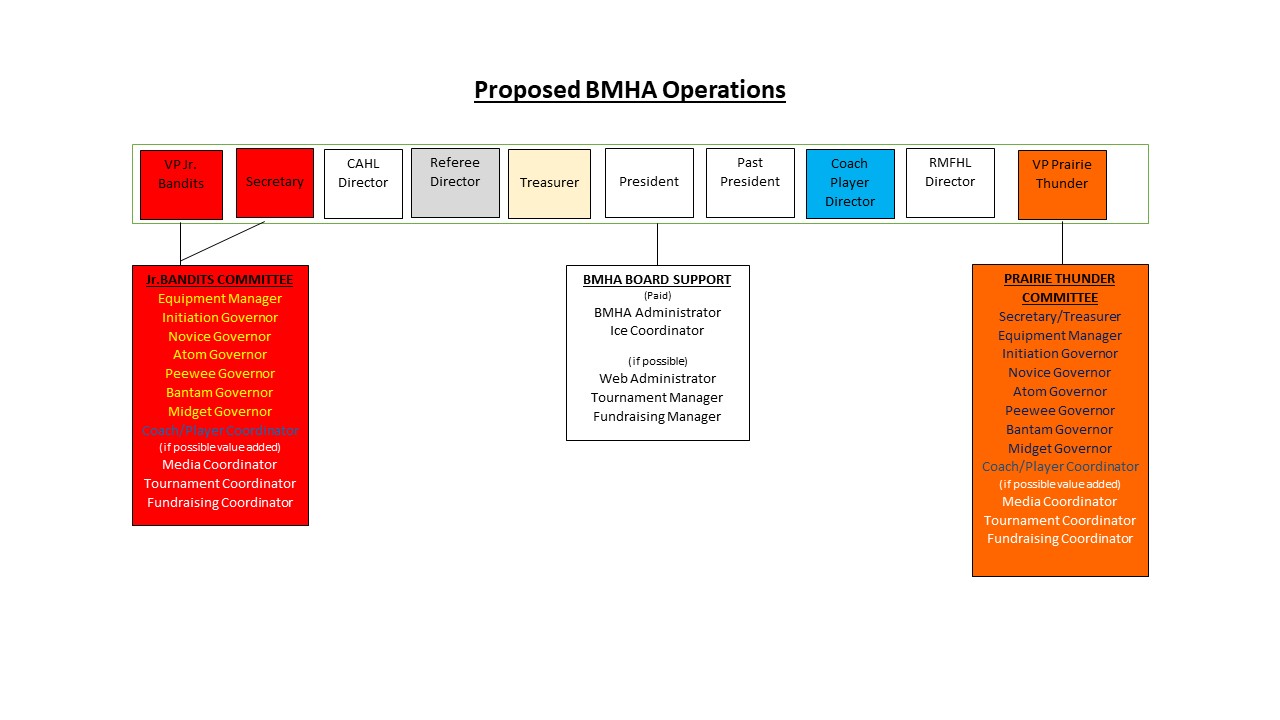 ---
Brooks Minor Hockey is proposing a structure change to the Board of Directors to include the Jr. Bandits AND Prairie Thunder in our constitution. Please see attached Flow Chart as well as refer to the TAB Proposed Constitution Changes.
All board members will be a 2 year commitment. The President, Secretary and VP Prairie Thunder terms will end and be voted in even years. The VP Junior Bandits, Treasurer, Referee Director and Coach Player Development Director terms will end and be voted in odd years. (The President, Secretary and VP Prairie Thunder will only sit one year for the first year to start the even odd year rotation)
Inception year the board will follow current election protocol. President and VP's have to of sat at least 1 year on the board, past board or a Prairie Thunder committee. All other director positions are available to anyone that has is a member in good standing and has been a member of BMHA for one full season (season June 1 - April 30)
Committee members are a yearly position and are only eligible if they are members in good standing.
League reps will be invited to attend board meetings from time to time to report on league issues.
Bandits has 2 votes on the board as the secretary is also part of the Jr. Bandits committee.
Board members can only hold one board position.
Paid support positions are not eligible to hold a board position.
Committee Governors can be Governors for their own child's division.